Norbert Blank live
storytelling, multimedia and multivision shows
Norbert Blank presents his images, films and storys on large screens (maximum 8 * 14 meter) set with music, sound and personal live reports.
Enjoy the unique experience of his awesome and award-winning multivisions shows and live presentations.
Be part of the adventure
Dates and events:
Because of Corona / Covid-19 all current Live-Events are cancelled.
We do not offer Online-Streams.
Live Presentation by Norbert Blank
Date
Time
Location
Info and Tickets

THE WORLD OF KAYAK

coming soon :-)
The new show: "THE WORLD OF KAYAK"
Whitewater-, sea-, sup- und surf- kayaking in southern and tropical waterworlds
Awesome images, films and storys on our blue planet.
Countrys: Ecuador, Greece, Colombia, Grand Canyon USA and ...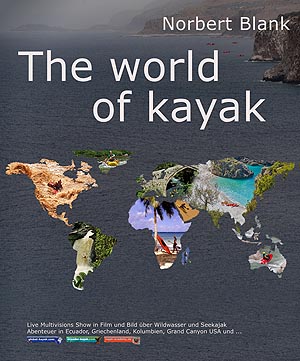 "EIN JAHR - DREI RÄDER"
One year crossing Latin America from north to south on a motorbike with sidecar
Countrys: From Mexiko to Patagonia, a lot of Latin America
Best Adventure: winner of the international festival "el mundo"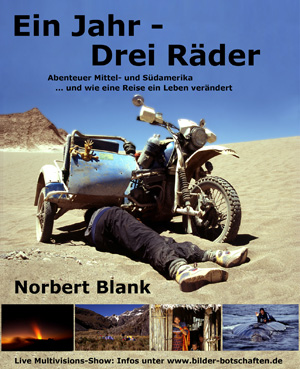 "RUND UM DEN IRAK"
Travelling with a kid and an historic truck through Arabia and Persia
A journalists independent reportage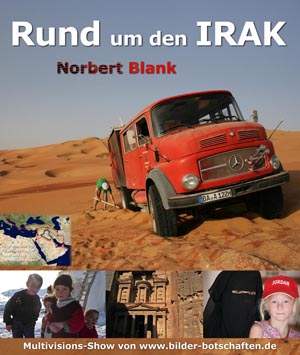 Short Film "HORSE POWDER KYGRYZSTAN"
Ski freeride adventure with horses in Tien-Shan mountains
Country: Kirgistan, Kyrgyzstan in Central Asia
Language: German, Kyrgyz and Russian with Englich subtitles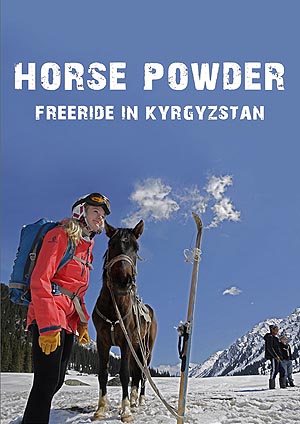 A review of earlier multivisons shows and events
Ghana, Cuba and HORIZONTE Festival: